As I mentioned in my previous article about YouTube monetization, I will provide a regular update about my statistics to give you an idea of the progress a single YouTuber without a large fan base gets. I do not do a lot of marketing but try to upload videos on a weekly basis.

My channel has a few playlists with all their own subject. Currently I have three playlists: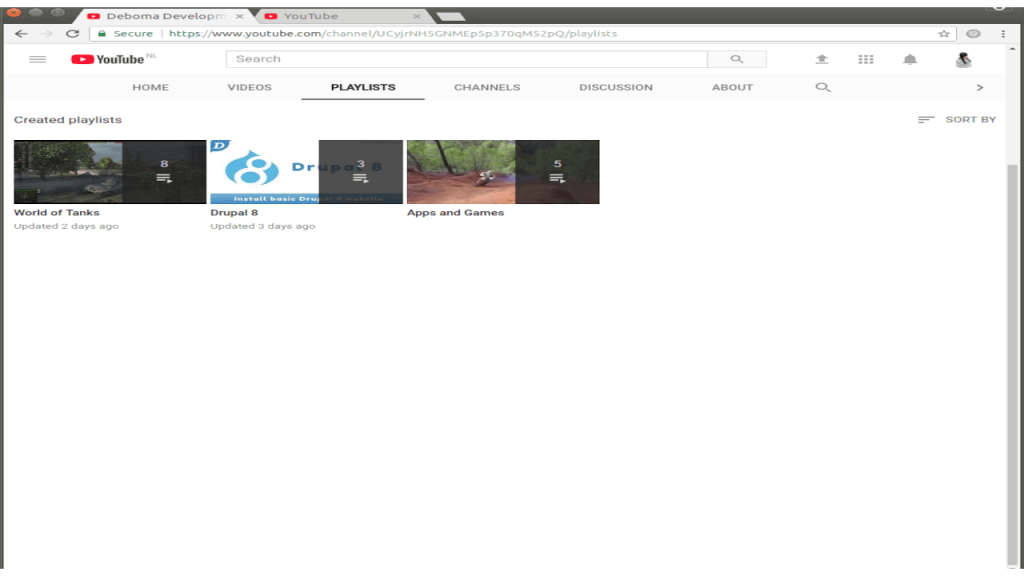 Apps and Games
https://www.youtube.com/watch?v=7ntWDlqUT3I&list=PLHedZ-SnY9qVfIcU7Y1NFrVm3mCqnUKmO
These are videos of the apps I developed myself.
Drupal 8
https://www.youtube.com/watch?v=5XEWQqsA38g&list=PLHedZ-SnY9qWCiGGvKtsii1mUOM3KlSUi
A few video tutorials on developing websites with Drupal 8.
World of Tanks
https://www.youtube.com/watch?v=OhD9qPF8AiE&list=PLHedZ-SnY9qUw819ikECdtL9qEE6U0_E5
Videos of Gameplays of World of Tanks.
JANUARY
So in January my statistics looked like this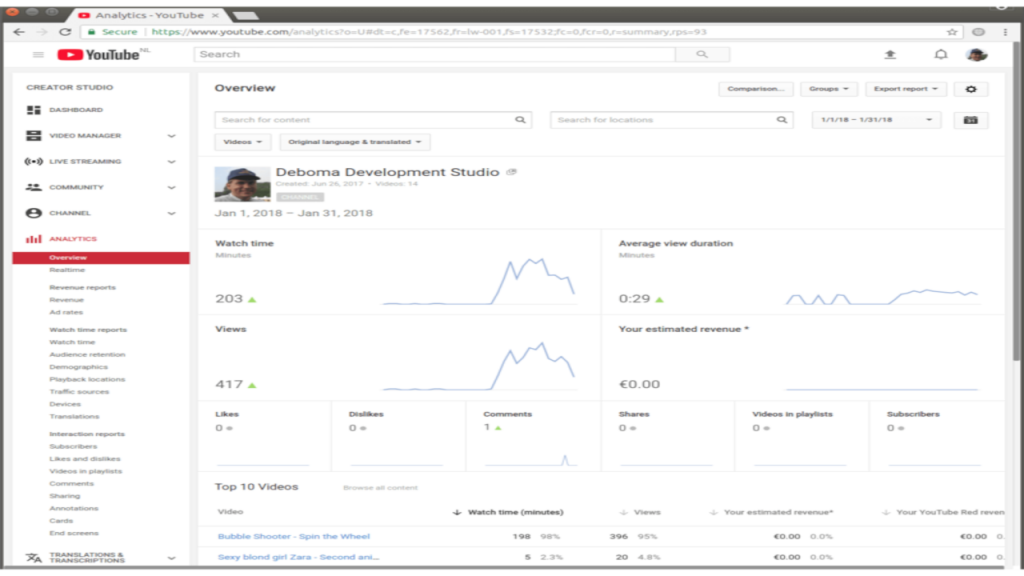 The key statistics for January being
Views 417
Watch time 203 minutes
Subscribers 0
FEBRUARY
For this update I also have the statistics for February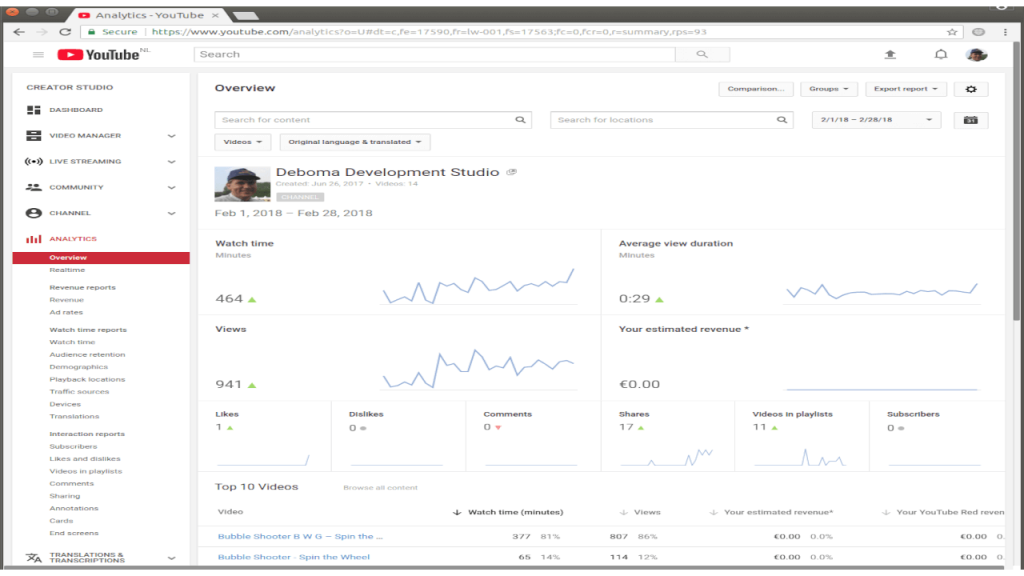 The key statistics for February are
Views 941
Watch time 464 minutes
Subscribers 0
SUMMARY
| | January | February |
| --- | --- | --- |
| Views | 417 | 941 |
| Watch time | 203 | 464 |
| Subscribers | 0 | 0 |
As you can see the statistics have improved in February but still a long way to go for monetization.
If you want to keep informed follow me on Twitter @DebomaDevStudio or subscribe to my YouTube channel here.