You created a YouTube channel and uploaded your first videos. You created an Instagram account and started uploading photos. You created a website and are writing articles on it. Whatever the platform and content, it is time to get noticed.
My Story
I started my online presence last January. I made a few Android apps last year and now it was time to expand to other areas. The first thing I added was a YouTube channel. Here I could upload short promotion videos of my apps. When I was done with that I thought, why not extend my channel with other interest areas. So I added two more interest areas to my channel and put them all in playlists.
After that I wanted a website for my online business and started setting one up with Drupal. The website went online two weeks ago and still has a lot of work to do there.
I am now two months on my way and the biggest challenge I have is how to get noticed. My apps get some Organic Search installs but not much. My video are watched but again not much. And for my website it is a bit to early to say anything about that.
So how do we get noticed. I will tell you and keep you updated on the marketing channels I try.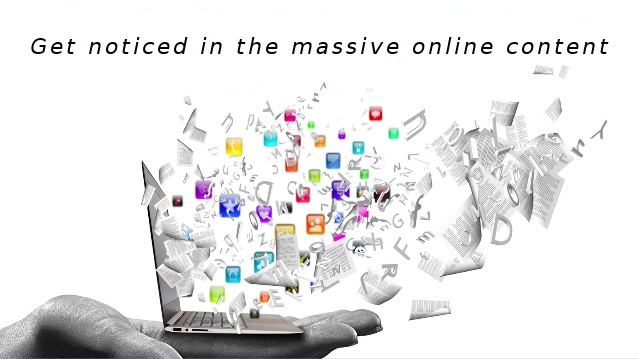 Twitter
First of all I made a Twitter account. I thought that it would be a good place to advertise my website articles. I tried to promote my apps there too but that only gave me a few extra installs. Now I started putting my website articles on there an see how it goes.
Instagram
I just started posting photos from my Civilization Gameplay videos on there so it is a bit to early to say anything for that. In the next update we'll see how that went.
Facebook
I promoted my apps on Facebook and it did give a few extra installs but not to much. Sometimes I post thumbnails of my videos on there but I think my Facebook account doesn't have the right audience for that.
Concluding
For now those are my options. I will get into those on the next update and maybe tried some new marketing channels by then. I also have an article series about YouTube monetization and how things go there. You can find it here if you're interested.
If you want to keep informed on the next update follow me on Twitter @DebomaDevStudio or subscribe to my YouTube channel here. Thanks for your visit and hope to see you with the next update!